Empowering yourself through nutrition education & a healthier life.

COURSE DETAILS
More and more people are trying to lead healthier lifestyles and nutrition is a vital part of this.
How can you go about weeding fact from fiction? The best way to learn more about the subject is to study it. When you Google 'online nutrition courses' you are bombarded with hundreds and thousands of search results.
How do you decide which one to pick?
Shaw Academy is proud to offer an evidence-based Diploma in Nutrition, that is delivered online by a Registered Dietitian. This is your first step in empowering yourself through nutrition education.
Explore the core elements of nutrition and understand the science behind the current nutrition guidelines. Our online nutrition course has been verified extensively for outstanding quality, but the flexible nature of online learning allows you to study at your own pace.
This nutrition certification is ideal for those of you looking to understand more about the building blocks of nutrition and is also the ideal course to act as a springboard towards future nutrition education. Take this chance to significantly enhance your career prospects as you move closer towards completing this online nutrition course.
Lesson 1 – Body Basics & Essentials of a Healthy Diet
Lesson one of our online nutrition course introduces you to the inner workings of the human body. Knowing your body basics is essential before you can learn about choosing which foods to eat that will work towards improving your health.
During this session of your online nutrition course, you will familiarise yourself with general patterns of healthy eating and explore the connection to between nutrition, disease and overall well-being. We will deep dive into the functioning of the digestive system and understand the correlation of organs working in tandem to digest, absorb and utilize the food you eat to keep you alive.
Complex concepts are simplified using fun and interesting analogies as you learn more about the building blocks of nutrition.
Lesson 2 - Carbohydrates
Carbohydrates are the preferred energy source for your body. But in recent years they have been denigrated as public enemy number one for being the root cause of obesity, diabetes, heart disease and more.
During lesson two of this nutrition certification, you will learn how macronutrients, such as carbohydrates, provide your body with fuel. We explore how carbohydrates are digested and what impact this can have on your body.
As you near the end of this class, you will be able to recognise and differentiate between healthy and unhealthy sources of carbohydrates with ease and understand the various forms of sweeteners, including their pros and cons.
Lesson 3 – Proteins
If you were in the UK or USA and enquired, "What's for dinner?", you would typically be given a choice of meat as the central element to your meal. Grains (and certainly veggies) being more of an afterthought.
In lesson three of your path to this nutrition certification, you will learn about the importance of protein in your diet.
By the end this lesson of your online nutrition course, you will know how to understand and translate protein recommendations and will know which proteins to include in your diet more often and which you should avoid.
Lesson 4 – Fats
For years doctors, public health officials and even nutritionists told us to limit the consumption of fat. The reason – save your heart and lose weight. We now know that the focus should have been on the quality of the fat instead of simply the quantity.
As you progress further in your nutrition certification you will understand how dietary fat plays a critical role in the body. We will deep dive into the structure, naming and properties of various form of fat and look at ways that you can improve your health through clever fat substitutions.
You wrap up this lesson by busting some common fat myths and you will learn the truth about coconut oil, low fat products and eggs. You are that much closer to finishing your online nutrition course.
Lesson 5 – Micronutrients
In spite of being needed in small quantities, micronutrients play a central role in regulating your body's health. These dietary components, which comprise of vitamins and minerals, are critical to the body's defence mechanisms and are essential for disease prevention.
Lesson five kick starts with discovering why we need these essential nutrients and what common deficiencies can occur if we don't consume sufficient amounts.
As your progress through this online nutrition course, you will learn more about antioxidants and phytonutrients and the invaluable role they play in bettering our health.
At the end of this session, you will be reviewing the pros and cons of various production methods for fresh produce and explore a few practical methods of retaining micronutrients while cooking. This is a vital component of your nutrition certification and should not be missed at any cost.
Lesson 6 - Hydration
"Drinking enough contaminant-free water is likely to be our most significant nutritional health factor."
Lesson six of this online nutrition course explores why keeping yourself properly hydrated is so important. Learn more about fluid balance and the dangers of dehydration and explore various forms of hydration including their advantages and disadvantages.
The class ends with discussing common hydration myths so that at the end of this lesson, you will be a hydration guru.
Lesson 7 - Adopting Healthy Eating Behaviours
By now you have a good understanding of the basic dietary components that provides our bodies with all the essential nutrients critical to maintaining optimal health.
Lesson seven of online nutrition course aims to help you understand some of the psychological principles behind behaviour change and how you can start moving yourself towards actioning those lifestyle changes you have learned about over the past few lessons.
The class will delve deeper into goal setting and explores some helpful tools to keep you on the right track and understand your body better. This lesson end with some practical menu planning tools and tips. You are one step closer to achieving your nutrition certification.
Lesson 8 - Body Measurements and Health
As you draw closer to completing your online nutrition course in module one, you will gain a better understanding of the concepts of body image and mindful eating.
You will learn about various body measurements and will explore the evidence behind popular body composition methods. By the end of the lesson, you will know when and where various body measurements are appropriate and how they relate to your overall health and well-being.
MODULE 1 COURSE HIGHLIGHTS
998,134 Successful Graduates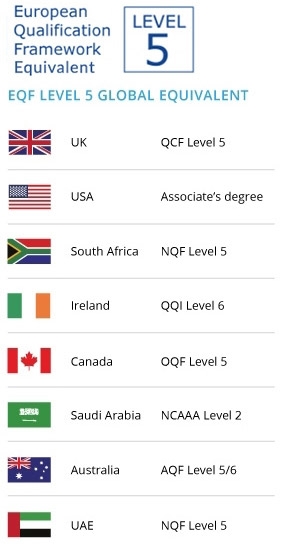 As an online nutrition course, it is quite brilliant. What I really liked most about the program was its updated curriculum that covered best practices and industry trends. Not just that, it also had a session on technology and how apps today are vital to keeping us healthy.
The assignments I found to be fun and interesting. My tutor gave me honest and constructive feedback and was always proactive about clearing any number of doubts that I may have had.
Am glad that I took up this challenge. Will be sure to recommend this to people who are looking for similar programs online. Thanks, Shaw Academy for your support.
I was a total amateur when I started out. Wasn't even sure if this course was what I was looking for. But after a few classes, I am absolutely sure that I have made the right choice. I was searching for a flexible program because I work full-time. So obviously online was my only way out. This program outlines the exact sequence of what to study and for someone like me, that helps immensely with my planning.
The study material was pretty comprehensive and was regularly updated. Students like me receive continuous support by regular tutorials throughout the course. What more can I ask for?
The online nutrition course at Shaw Academy is very well organised. I really enjoyed being taught by experts in the field of nutrition. I particularly found the role of each of the macronutrients and selected micronutrients very interesting.
Even though this was a distance learning course I had no issues keeping myself motivated and willing to complete the diploma.
My guidance counsellors helped me through the duration of the program. I am thinking of topping up this diploma with a degree in the future.
Kudos to Shaw Academy and their team. Keep up the good work.
LEARN TODAY
SUCCEED TOMORROW
Got a question? Contact our support staff we will be happy to help.
support@shawacademy.com