Master your camera and go from beginner to pro in 5 weeks
Online Photography Course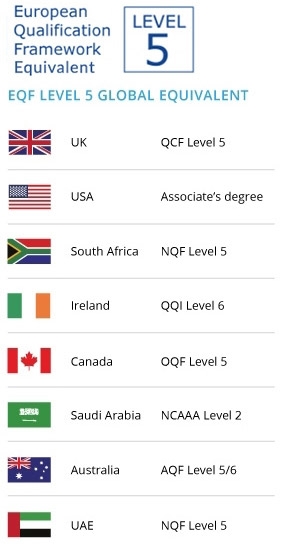 MODULE 1 COURSE HIGHLIGHTS
781,055 Successful Graduates
Would you believe that 1.2 trillion photos are taken every year? That's more photos then were taken in the entire 20th century! And that number is growing year on year. With so many photos out there every day, how will you make yours stand out? Whether photography is your hobby, your career or simply something you love doing, this course will help you to see the world as a photographer does! Through our interactive lessons, assignments and photo reviews, you will develop your photography skills in no time at all. All you need is a device capable of capturing photos and we can get started!

Lesson 1: Camera Types
An overview of photography in the modern era. Get familiar with your camera, how it works and get started with improving your photography straight away!
Lesson 2: Camera Features and Functions
Making sense of camera terminology and modes on cameras. Getting familiar with what cameras can do and what all the different buttons do.
Lesson 3: Lenses - Your view of the world through your camera
Exploring different lens types, understanding focal length and getting the most out of your current set up.
Lesson 4: Composition - Start seeing as a photographer
Improving photos instantly by understanding basic composition and ideas on what to look out for!
Lesson 5: Shutter speeds
What shutter speeds are and how to use them creatively to capture motion. An important step to full control.
Lesson 6: Apertures
What apertures are and how to use them effectively to create depth and the next step to full control.
Lesson 7: ISOs
How ISO works and the important role it plays in our lower-light and high-speed photography. Improve your focusing ability in the lesson too.
Lesson 8: White Balance
Why do our cameras sometimes get colours wrong, or how can you really bring out the colours in that sunset? Find out with White Balance in this lesson.
Lesson 9: Good Exposure and the Light meter
What is exposure and how the camera measures light. No more photos that are too dark or too bright! Make sure you get it perfect every time.
Lesson 10: Fully manual mode - Take complete control
Putting it all together to take full creative and technical control. Getting to fully manual is only the beginning, it will unlock your potential as a photographer.
Enrolling in Shaw Academy's online photography course was one of the best decisions of my life. I confess I was floundering a bit with my technique. With such experts on board who were able to clear my doubts, today, I am changed photographer altogether. The program is ideal for beginners and amateurs like me who are looking to take this up as a serious career option.
If you are looking to turn pro in the near future, then you must take up this online photography course. The classes are engaging and exciting, taught by a passionate faculty who have years of industry experience. To sum it up, you can be the best because you learn from the best. I strongly recommend this program for all budding photographers.
This photography course has given me insights into how to develop my skills as a professional photographer. Today, I am more confident about my abilities and sincerely hope that I can have a successful career in this field.#SimplyTheBest
LEARN TODAY
SUCCEED TOMORROW
Got a question? Contact our support staff we will be happy to help.
support@shawacademy.com