DIPLOMA IN SPORTS AND EXERCISE NUTRITION
Learn how to fuel your body for sports in 4 short weeks



MODULE 1 COURSE HIGHLIGHTS
1,203,710 Successful Graduates
Although it may seem obvious, some athletes and fitness enthusiasts are not aware of what impact food can have on training and performance. A well planned eating strategy will have a positive effect on competition, fitness, recovery, reducing the risk of illness, and most importantly, helping you achieve optimal results. This course provides an evidence based analysis of sports nutrition. It will give you the knowledge and skills you need in order to achieve your sports nutrition and athletic performance goals.
1. What fuels energy systems?
Why exactly is sports nutrition so important? We start the course discussing macronutrients, the fuel sources we use during exercise, and give an overview of energy metabolism. You will become crystal clear on the importance of sports nutrition and why it is key to obtaining fitness and high performance.
2. Carbohydrates as fuel for exercise
Here you will learn the importance of carbohydrates as a primary source of fuel for exercise. We will look at the current recommendations for different groups of athletes and discuss their carbohydrate intake, and how it can improve performance by optimising energy stores in the body.
3. Protein and Fats for Exercise
One of the hottest topics in sports nutrition these days is the importance of protein and fats for sports performance. You will learn all about the role of protein in energy metabolism, with a comprehensive analysis of the effect of essential amino acids for optimal health and performance. Fat metabolism and its part in exercise will also be analysed.
4. Hydration for Optimal Athletic Performance
You will gain a comprehensive understanding of how hydration status effects your performance and we will consider the science behind sports drinks. We will look at the exact recommended requirement of fluid pre, during, and, post-exercise. You will also learn about the fluid and electrolyte loss during exercise and what environmental factors can contribute to this.


5. Micronutrients and Supplements
In lesson 5, we get to the bottom of the mystery surrounding vitamins and minerals. As micronutrients are often equated with energy, strength and optimal performance, this lesson will examine the prevalence and effects of vitamins and mineral deficiencies in athletes. You will learn the truth about sports supplements. We will discuss the effects of supplements on exercise performance and review the rationale for their proposed beneficial effects.
6. Nutrient Timing: When, What and How Much to Eat?
It is incredibly important to be aware of how the timing of our meals, i.e. before, during, and after an event, affects exercise. As eating out has a huge impact on our recovery after we work out, you will learn what and how to eat correctly post-exercise and boost your immune system.
7. How to Apply your Knowledge
Want to take more control of your calorie intake? You will learn about RMR (Resting Metabolic Rate) and how to estimate how many calories you should be eating for your weight, age, gender and activity levels. This will enable you to take control of your calorie intake whether you want to lose, maintain or gain weight.
8. Strategies for Weight Loss and Muscle Gain
So you know what to eat but have no idea how to get to the correct weight for your sport? You could be doing it all wrong! This lesson will help you understand the importance of body composition on performance and how to either lose fat or gain muscle in a healthy, permanent way.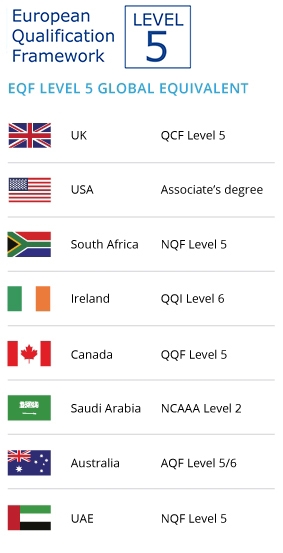 The flexibility to accommodate and work around these challenges has been brilliant. The quality of the presentations and videos has been excellent and yourself and Adrian are first class Tutors. Your enthusiasm and passion for the subject is infectious and you have a real skill for making particular topics accessible and understandable. Areas previously shrouded in mystery to me now make sense! All round great service and quality of support and teaching and materials. I have to confess I wasn't sure what to expect from the course or the Academy and have been very impressed. I've done Open University courses before and have a degree from them but this has been my only experience of distance learning. I would recommend you guys no hesitation.
Since taking the course and talking about it on my CV, I have actually now been offered a job as an Online Affiliate graphic-design Executive – my first graphic-design job since I left university! (I have been swept along in Supply... Chain roles since then). Previously I had found it hard to find graphic-design roles due to having no experience (how do you get experience without being given opportunities!?) Having the course on my CV showed I was willing to learn on my own time, had an interest in the subject, and now had a knowledge of affiliate and online graphic-design. I would not have got this job unless I did this course – it's as simple as that! I start in June and no doubt I will use what I have learnt on the course a lot
The Diploma in Online graphic-design is the perfect introduction for anyone wishing to venture into the online graphic-design arena. Shaw Academy not only deliver their promise but go the extra mile to ensure a 100% targeted, hands-on, tuition and their student support service matches colleges where you would expected to spend many 000s of pounds. Even after the first tuition sessions I was able to look at the internet from a completely new and productive perspective.
LEARN TODAY
SUCCEED TOMORROW
Got a question? Contact our support staff we will be happy to help.
support@shawacademy.com