Diploma in Viral Marketing
Learn to make your message go explosively viral by putting amazing and engaging content in front of the right people at the right time



Every digital marketer strives to create something that goes viral. The trick is to tell your story through amazing content, so that your audience wants to be a part of your success. Viral Marketing is simply a method of getting your content to explode onto the web and using your audience to spread your story like a wildfire. All you need is one viral piece to have an overnight success and in this course, you will learn how to create and deliver great content the right way, in the right place and to the right people. If you wish to generate huge amounts of users for as little as possible and with the best ROI possible then register now to get started.
MODULE 1 COURSE HIGHLIGHTS
512,056 Successful Graduates

1. Successful Story Telling Made Easy
We kick-start the course by examining a successful case study of Content and Viral Marketing (CVM) and you will learn that telling your story is very straight forward. This will allow us to move onto two of our most important topics to whom are we telling our story and how do we ensure our message spreads like wildfire.
2. Knowing Who to Tell Stories To
Time is precious and there is no point spending all your time and energy marketing to people who are never going to buy into what you are selling. This lesson focuses on helping you to fully identify your target audience and to tailor your message to those exact users. People always say "Content is King" but knowing your audience trumps your King every time.
3. If You Build It They Will Come
What do you do after you have found your audience? It's simple but crucial you need to create amazing stories that people want to invest in. You will learn the vital basics of how to tell your story and how to set up a blog to drive traffic and engagement. You will see the hunger for visual content and how vlogging can create enormous engagement. A great story told in the right way can lead to incredibly quick growth in profits.
4. Facebook - Build Your Lead Flow
Imagine telling your customers a story using images, text and video. Imagine that telling this story will grow your lead flow exponentially. People do business with people, and we need to understand and trust one another to be successful in the stories we share. In lesson 4, we will look at Facebook and show you how to deliver your message to the masses both organically and through promoted posts advertising. You will also learn the power of native advertising and how to implement the same.
5. YouTube - Go Viral with Overnight Success
A simple piece of content can help you achieve overnight success. This is the dream of every content marketer and in this lesson, we will show you how set up your YouTube channel and create and deliver your content. You will see how the visual space is extremely important within the framework of content marketing. You will learn how others have achieved an increase of up to 1000% in sales through viral content, including an example with Shaw Academy. Let us show you what it takes to go down the path of viral content, so you too can enjoy the success it brings.
6. Let Your Content do the Marketing
Why do we create all this content? We want to tell our story through great content because we are looking to drive profitability (or other positive metrics) through our marketing efforts. If you can't monetise your content, then all that effort, energy and recourses have been in vain. We will teach you how to bring your customer on a journey from engaging with your content through signing up for newsletters to email marketing and ultimately becoming a paying customer.
7. Converting and Analysing Your Traffic
Imagine when somebody searches on Google they find you. Nowadays, the customer is looking for us, all we need to do is position ourselves correctly to be found. On lesson 7, we will cover the importance of search engine optimisation (SEO) and how content marketing is in fact at its' core. We will show you how to optimise your content through paid and organic search engine marketing (SEM). The use of Google Analytics and Facebook Insights will help guide your decisions around content and focus your efforts on what converts.
8. Build Your Strategy to Keep Them Coming Back
Without a well thought out strategy your efforts will fall flat. We are all looking to build long-term relationships with people and content marketing is the opportunity to do so. Imagine if part of your strategy was getting your customer to do your marketing for you… well, with user generated content (UGC), you can enjoy an endless source of engaging content, and it's essentially free! In this lesson, we will show you how to develop a strategy that will allow you to achieve recurring revenue and continuous success in the digital space.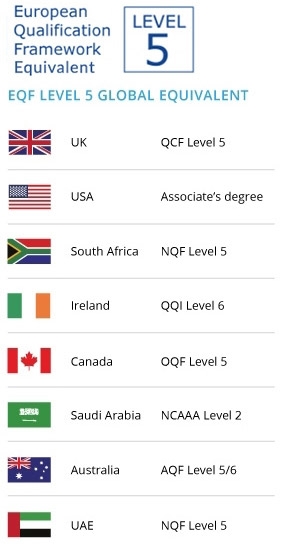 The flexibility to accommodate and work around these challenges has been brilliant. The quality of the presentations and videos has been excellent and yourself and Adrian are first class Tutors. Your enthusiasm and passion for the subject is infectious and you have a real skill for making particular topics accessible and understandable. Areas previously shrouded in mystery to me now make sense! All round great service and quality of support and teaching and materials. I have to confess I wasn't sure what to expect from the course or the Academy and have been very impressed. I've done Open University courses before and have a degree from them but this has been my only experience of distance learning. I would recommend you guys no hesitation.
Since taking the course and talking about it on my CV, I have actually now been offered a job as an Online Affiliate graphic-design Executive – my first graphic-design job since I left university! (I have been swept along in Supply... Chain roles since then). Previously I had found it hard to find graphic-design roles due to having no experience (how do you get experience without being given opportunities!?) Having the course on my CV showed I was willing to learn on my own time, had an interest in the subject, and now had a knowledge of affiliate and online graphic-design. I would not have got this job unless I did this course – it's as simple as that! I start in June and no doubt I will use what I have learnt on the course a lot
The Diploma in Online graphic-design is the perfect introduction for anyone wishing to venture into the online graphic-design arena. Shaw Academy not only deliver their promise but go the extra mile to ensure a 100% targeted, hands-on, tuition and their student support service matches colleges where you would expected to spend many 000s of pounds. Even after the first tuition sessions I was able to look at the internet from a completely new and productive perspective.
LEARN TODAY
SUCCEED TOMORROW
Got a question? Contact our support staff we will be happy to help.
support@shawacademy.com